June 29th, 2010
Welcome to the M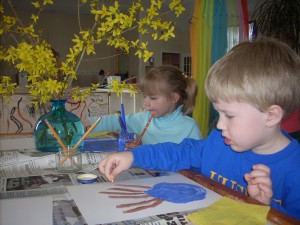 ontessori Schoolhouse!Our nonprofit private school is created to serve students ages 3-14, Early Childhood (preschool), Elementary and Middle School in  Higginsville and the Lafayette County area. Upon entering our classrooms you will see happy children engaged in purposeful work. The classrooms are distinctive, enticing and carefully prepared to reinforce each child's independence and natural urge toward self development. The carefully prepared environment is designed to develop basic academic skills as well as spark a child's imagination, creativity and reasoning skills. We strive to provide children with stimulating questions to research rather than answers to remember, therefore creating in children a solid foundation for all of their future education. Our goals are to: – provide a safe and comfortable environment for each child to learn, laugh and express ideas and creativity.
-encourage children to reach their individual social and academic potential.  Preparing them for the next level of education and laying a foundation for all future education.
-help each child to develop a love and motivation for learning through exploration, demonstration and hands on activities.  Lifelong learners! – provide each child enough space to learn how to problem solve, make good choices, and resolve conflict independently. – allow experiences that will encourage respect, concern and sensitivity to the rights and needs of oneself and others.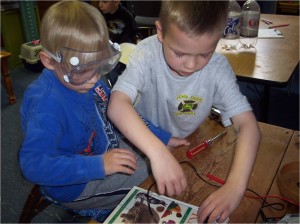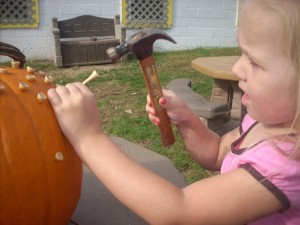 Posted in Uncategorized |
---